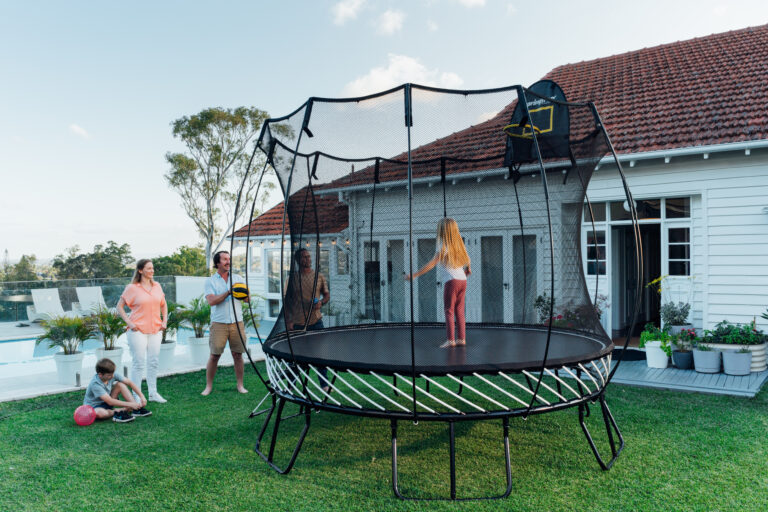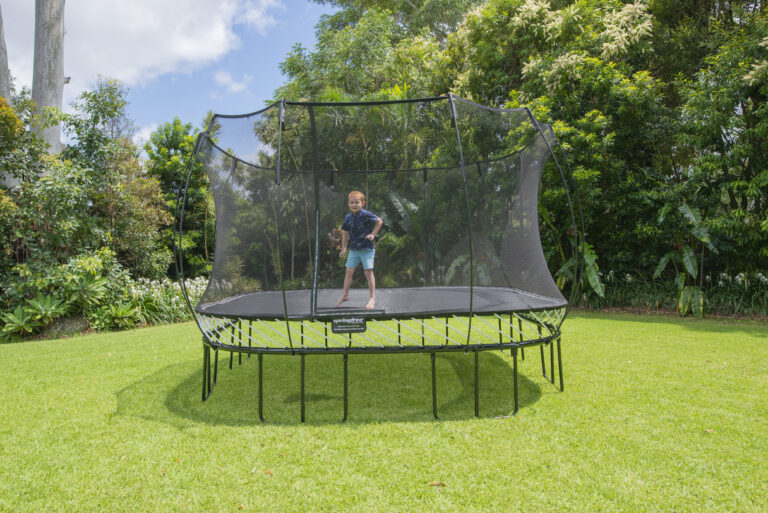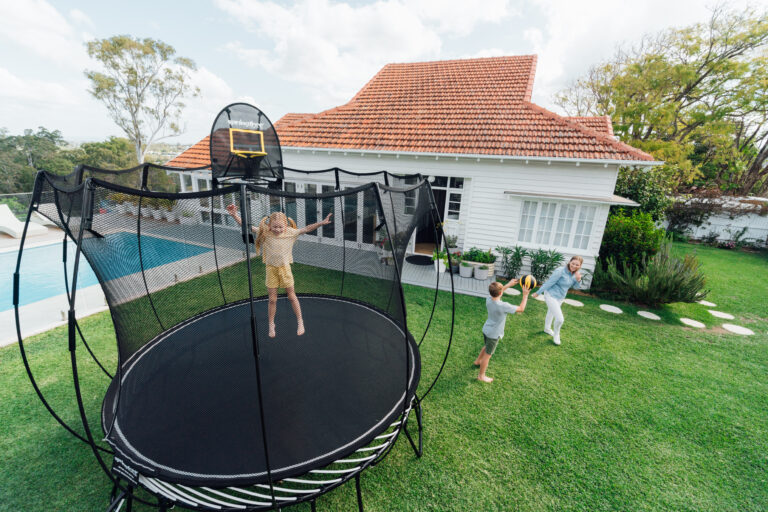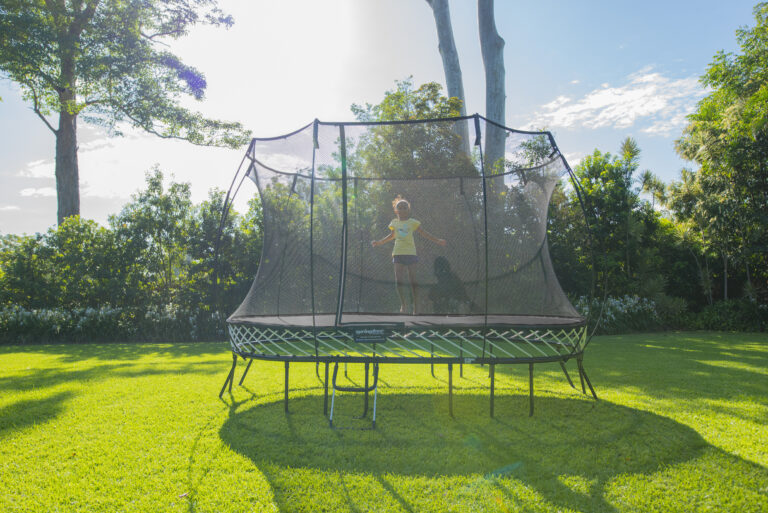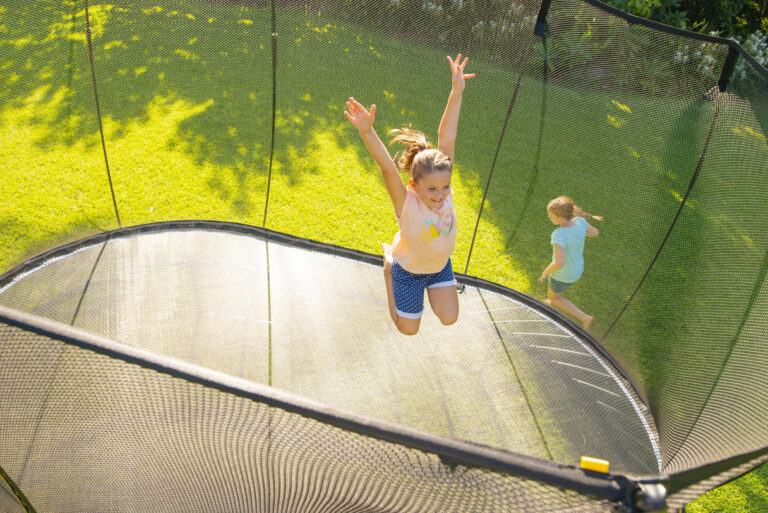 Every parent wants their kids to be active, fit and safe. It can be tough to get the kids off their devises and outside for some exercise. Gotta Play wants to help get kids outside and moving, with a great selection of the high quality SpringFree trampolines. The 10 year warranty is the best in the business.
The World's safest trampoline!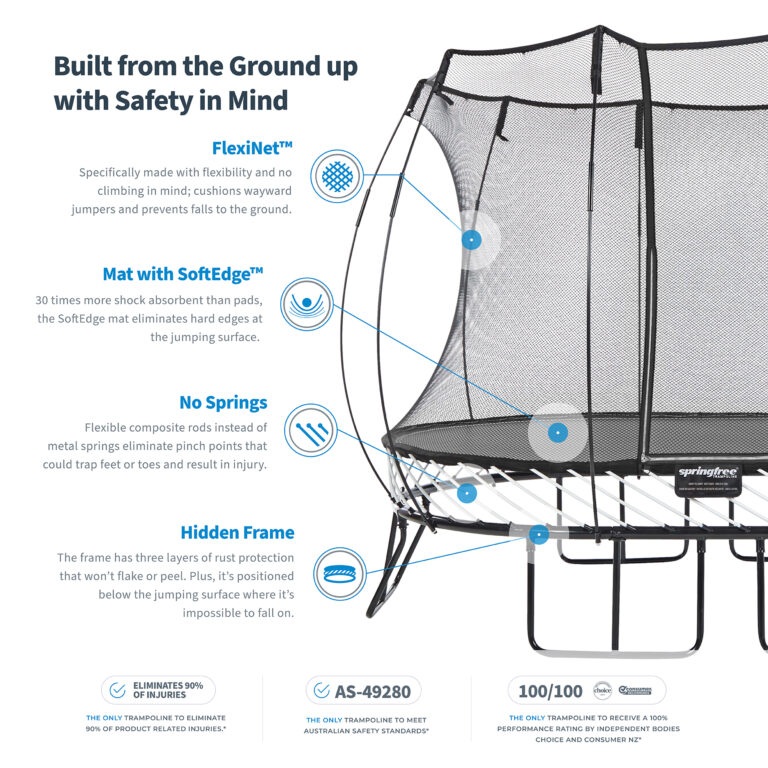 Our experienced staff is here to make sure you select the right style, size, and shape for your kids and your backyard. Best of all, you can try them out at our showroom. When you stop by, we'll be happy to discuss pricing, warranties, and accessories with you too, along with delivery and installation services.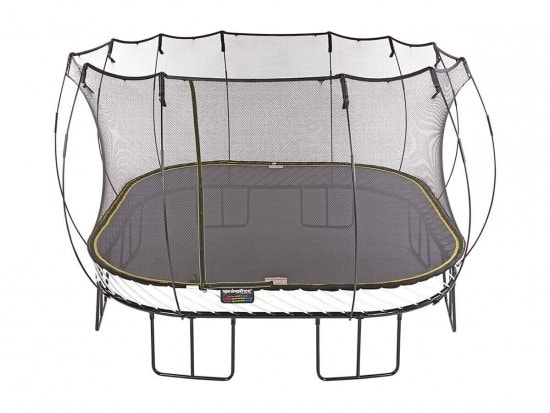 Jumbo Square – S155
Mat Size: 13′ x 13′ (155 Sq.ft.)
Tested Weight Capacity: 1500 lbs.
Total Height: 9.4′
The jumping surface of our 13ft square trampoline is equivalent to that of a 16ft square
trampoline with springs.

Sale Price Installed: $2,499
35% Off Birthday Sale: $1,624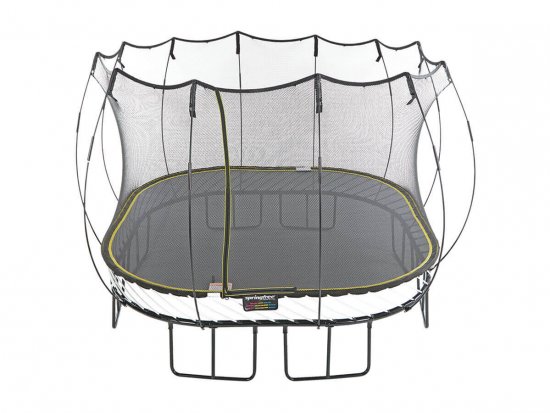 Large Square – S113
Mat Size: 11′ x 11′ (113 Sq.ft.)
Tested Weight Capacity: 1500 lbs.
Total Height: 9′
The jumping surface of our 11ft square trampoline is equivalent to that of a 14ft square
trampoline with springs.

Sale Price Installed : $1,999
35% Off Birthday Sale: $1,299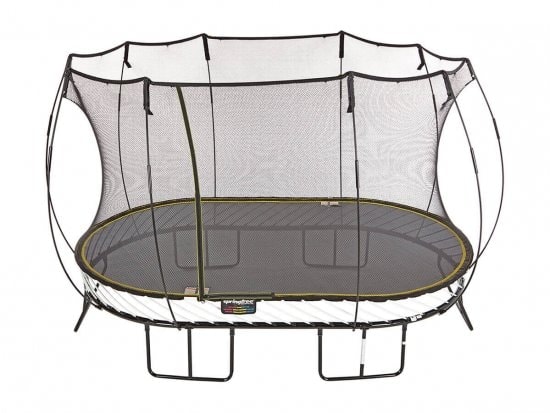 Large Oval – O92
Mat Size: 8′ x 13′ (92 Sq.ft.)
Tested Weight Capacity: 1500 lbs.
Total Height: 9′
The jumping surface of our 8 × 13ft oval trampoline is equivalent to that of a 10 × 15ft oval
trampoline with springs.

Sale Price Installed: $1,799
35% Off Birthday Sale: $1,169
Installation Special: $325 (Regularly $425)
FREE Flexrhoop with purchase of trampoline. (Regularly $199) 
Ends 6/15/23
(Delivery charges may apply and vary by area)
35% Off Celebration Sale Ends 7/5/23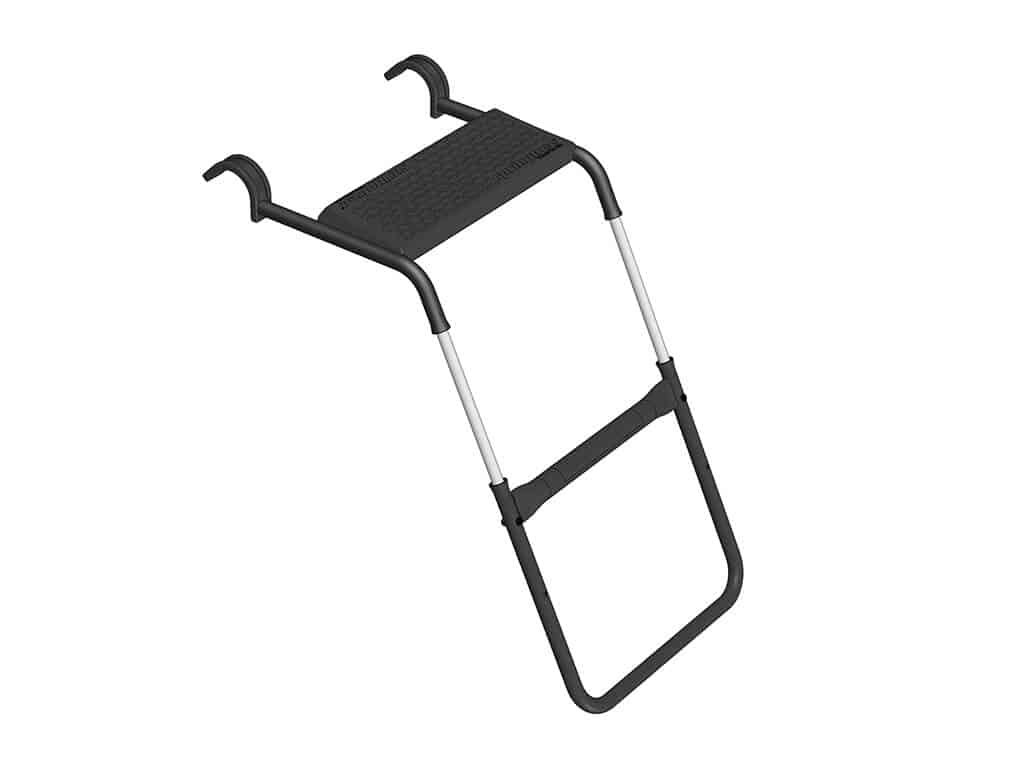 Flexrstep
The FlexrStep allows for easier entry and exit from your trampoline without introducing a hard surface to the jumping area. Based on the trampoline model, the ladder adjusts to three heights. Includes a lock to restrict unsupervised jumping.
$99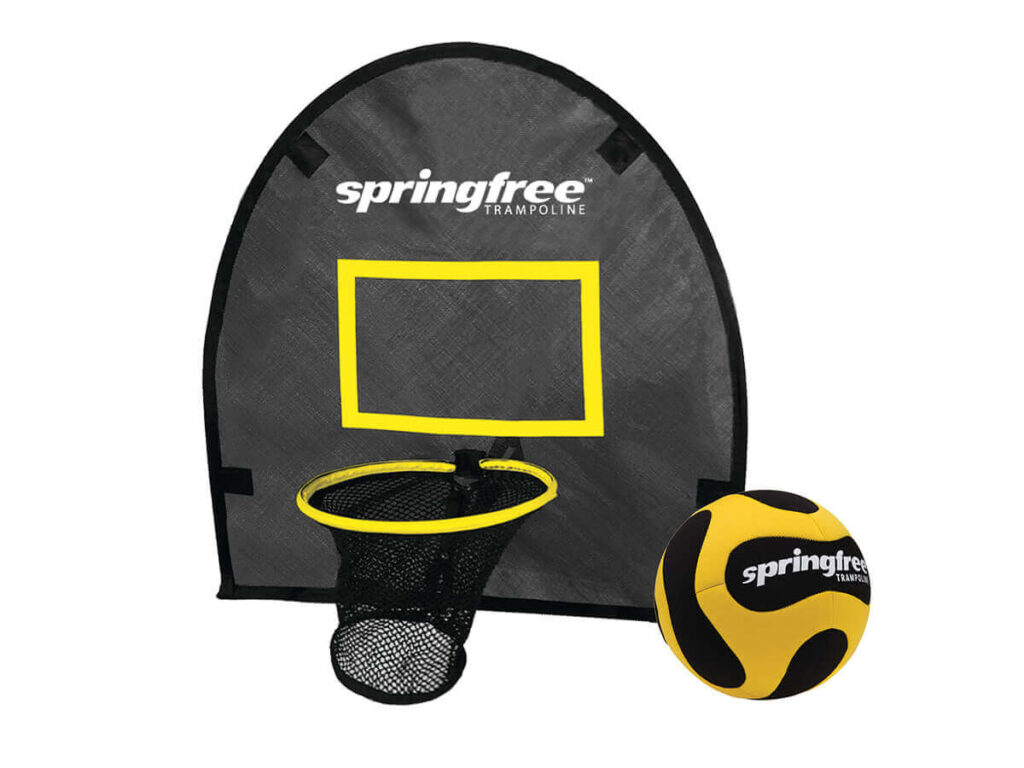 Flexrhoop
Use the FlexrHoop and ball to practice and perfect your trampoline slam dunk. Great for kids and adults. Like our trampolines, no hard edges, as it's been designed to be flexible and soft. Includes ball and pump for quick inflation needs
$199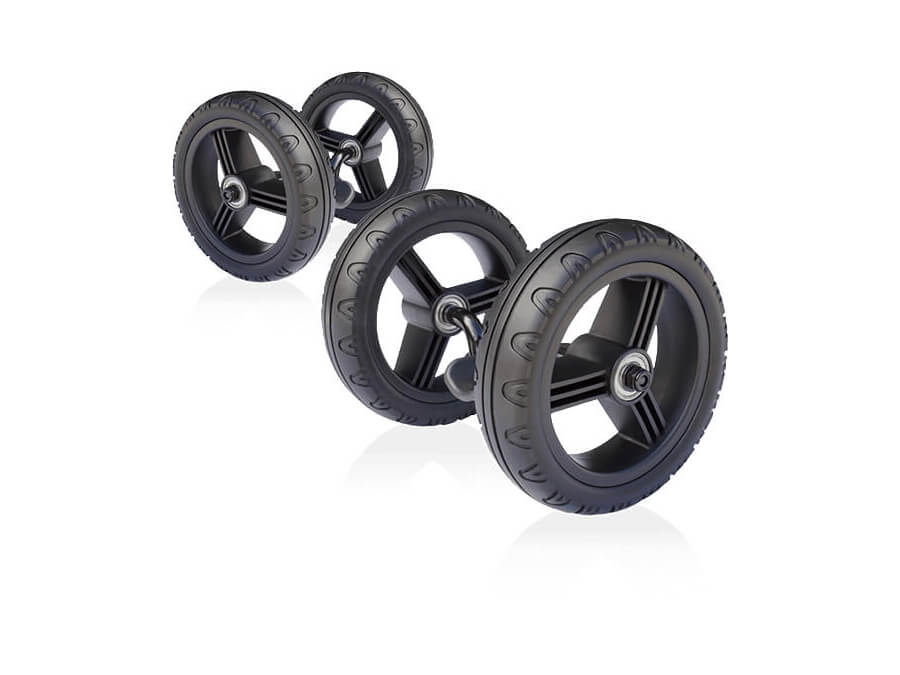 Shifting Wheels
Trampoline moves are easy with Springfree's Shifting Wheels. One adult can move the trampoline when yard work needs to be done or a new backyard location is desired. Includes two pairs of wheel frames that easily
slip under the frame legs.
$99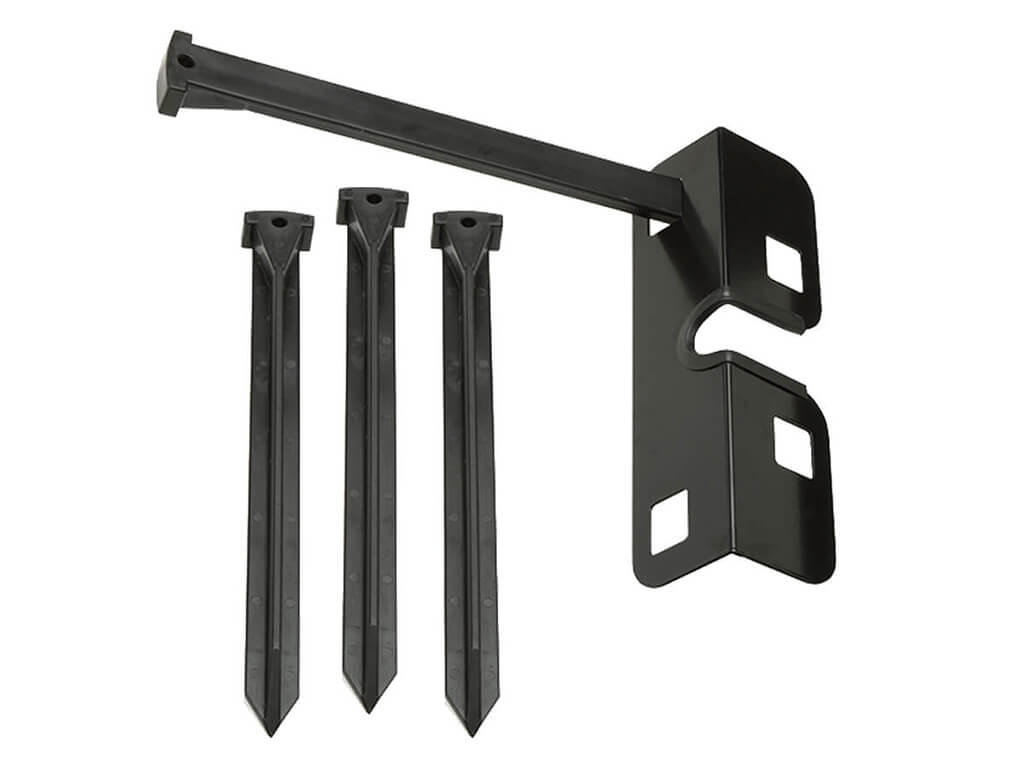 Ground Anchors
The Springfree Trampoline Ground Anchor kit help to safely secure your trampoline to the ground. Each Ground Anchor kit contains 4 anchors which work for all models. Jumbo models may require two sets of anchors (ie. you will purchase two sets) depending on weather conditions in your area. Designed for extreme weather conditions.
$99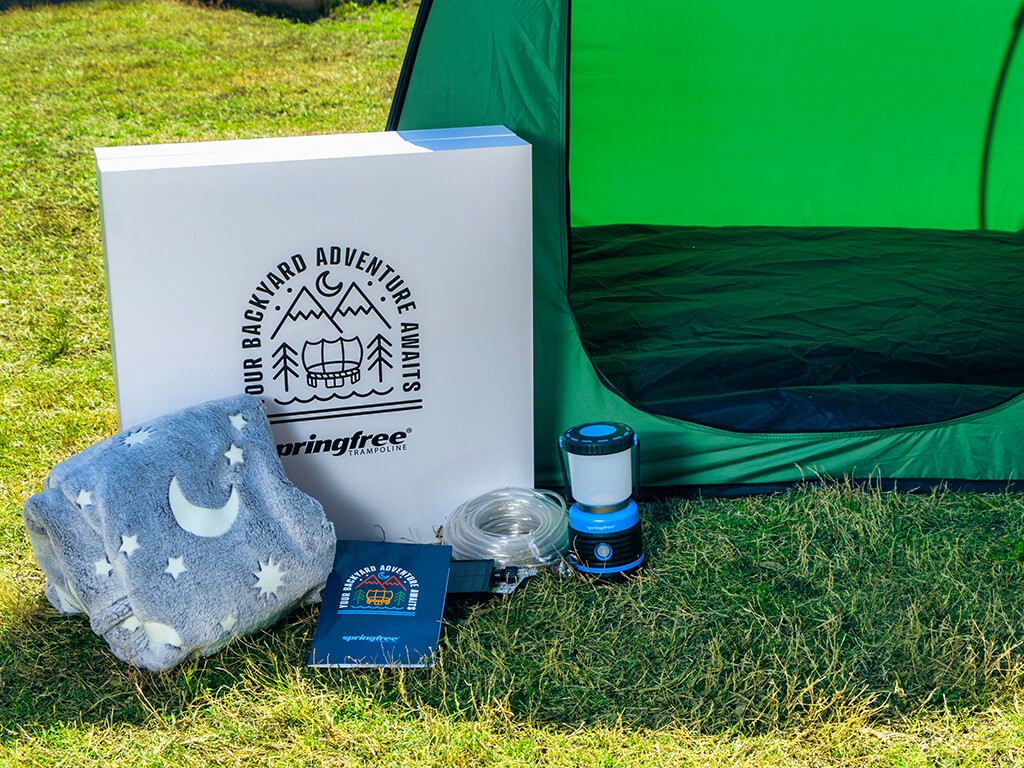 Backyard Camping Kit
With the Camping Kit, make countless campsite memories right in your own backyard. Camping Kit Includes: Kids tent, solar powered string lights, mini lantern, glow in the
dark blanket and activity book.
$149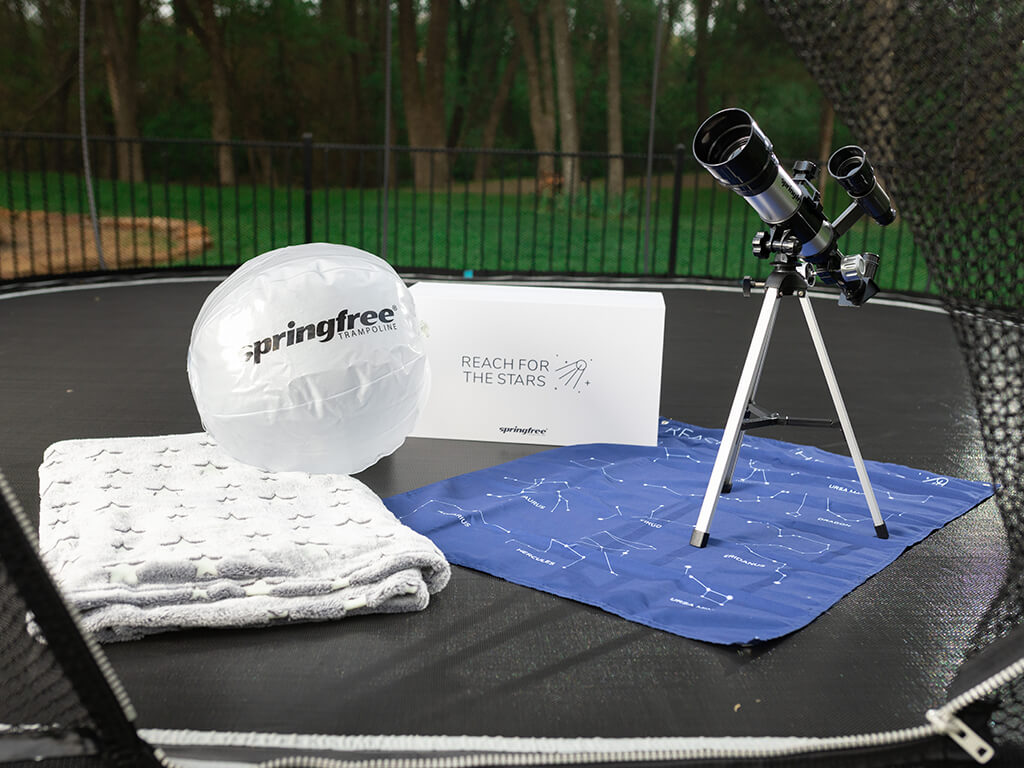 Stargazing Kit
Connect as a family as you look among the stars and discover the wonder of the universe. Stargazing Kit includes: Telescope, glow in the dark star blanket, stargazing guide and solar ball. 
$129