The Most Popular and Best Selling Models
Don't see a model you like here? Browse the full catalog and corresponding price list.
All models are modular and expandable. To place an order, for help designing the perfect Rainbow for your backyard, or any other questions please contact or visit our showroom.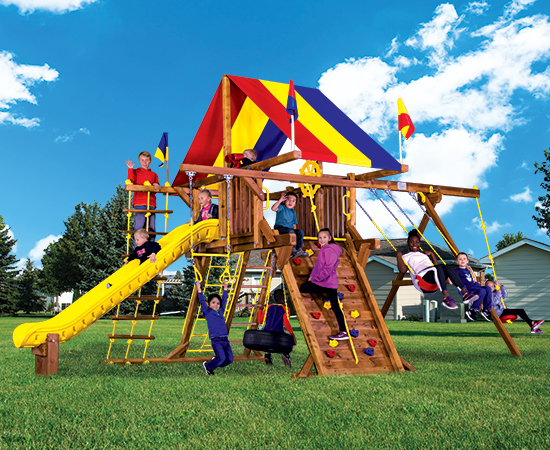 16A – Rainbow Castle Pkg.2 Feature Model
Deck Height: 5′ 8″
Swing Beam Height: 9′
Weight: 1,485lbs
L: 25.5′ x W: 12′
Regular Price $9,199     
Install $500
Sale $4,699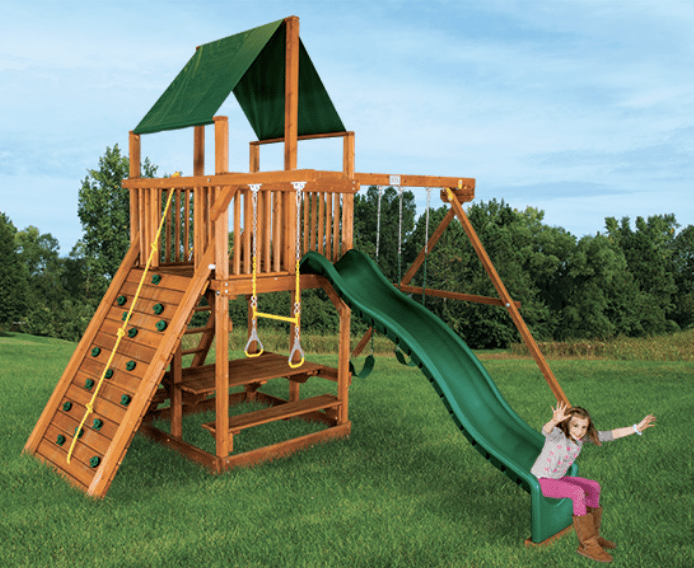 Rainbow Clubhouse Popular
      Deck Height: 5′ 8″       
Swing Beam Height: 9′
     Weight: 1,470lbs       
L: 18′ x W: 17′
Regular Price $8,599     
Install $500
Sale $4,399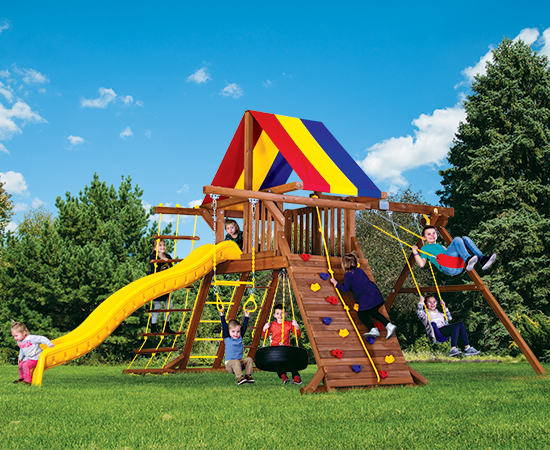 9B – Circus Castle Pkg.2 Popular
Deck Height: 5′
Swing Beam Height: 8′
Weight: 880 lbs 
L: 21′ x W: 11.5′
Regular Price $6,499
Install $400
Sale $3,349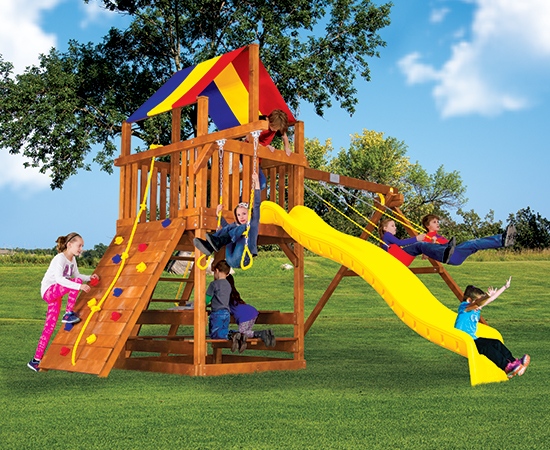 29B – Circus Clubhouse Pkg.2 Popular
Deck Height: 5′
Swing Beam Height: 8′
Weight: 1,000 lbs
L: 17.5′ x W: 16.5′
Regular Price $6,499
Install $400
Sale $3,349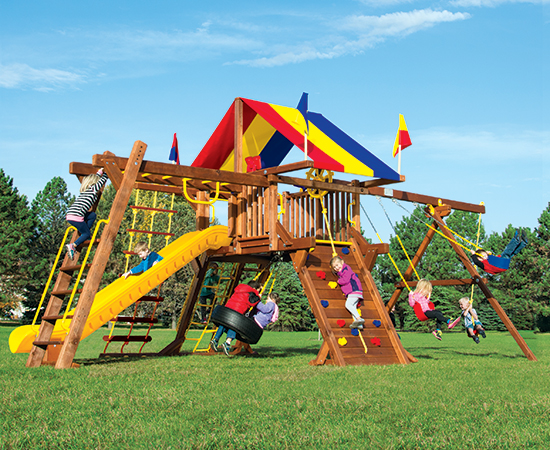 19G – Rainbow Castle Pkg.3 Loaded
Deck Height: 5′ 8″
Swing Beam Height: 9′
Weight: 1,665 lbs
L: 25.5′ x W: 12′
Regular Price $10,799
Install $600
Sale $5,499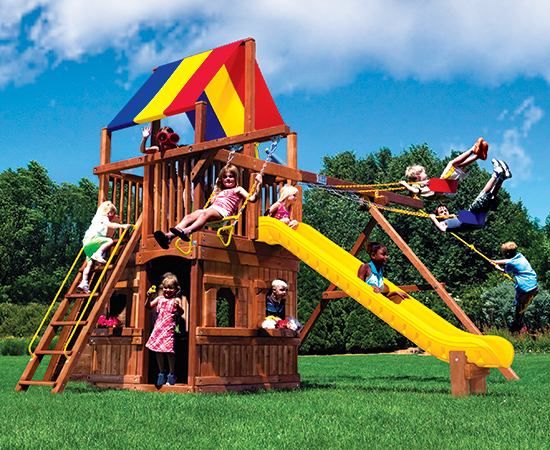 37B – Rainbow Clubhouse Pkg.2 w/Playhouse
Deck Height: 5′ 8″
Swing Beam Height: 9′
Weight: 1,665 lbs
L: 21′ x W: 17.5′
Regular Price $11,599
Install $400
Sale $5,899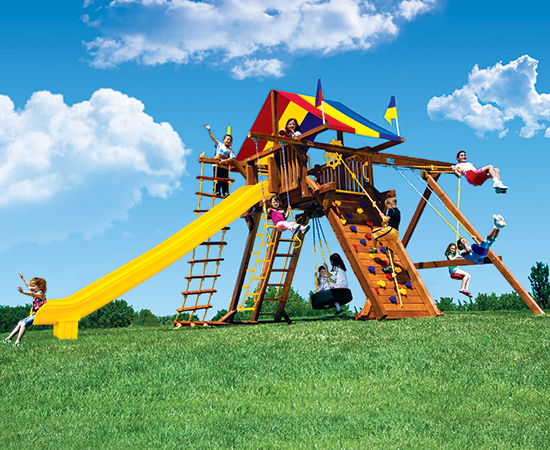 24A King Kong Castle Pkg.2
Deck Height: 7′ 2″
Swing Beam Height: 10.5′
Weight: 1,935 lbs
L: 28′ x W: 14′
Regular Price $12,199     
Install $700
Sale $6,199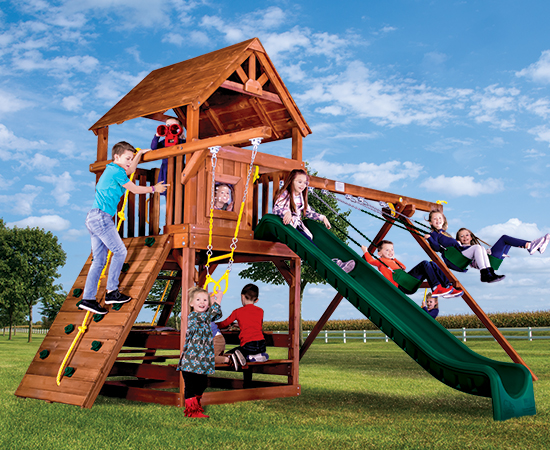 29D Circus Clubhouse Pkg.2 w/Wood Roof
Deck Height: 5′
Swing Beam Height: 8′
Weight: 1,200 lbs
L: 22.5′ x W: 16.5′
Regular Price $7,999
Install $450
Sale $4,099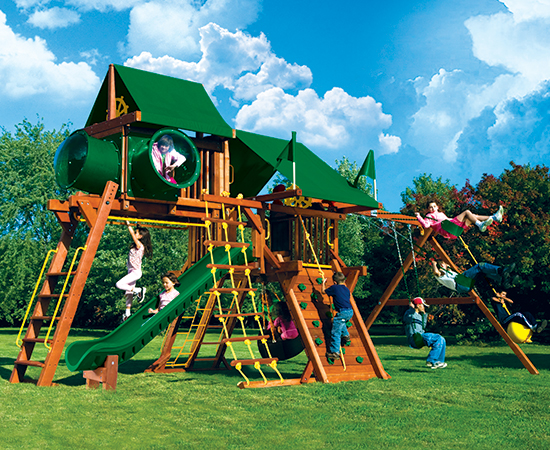 19I Rainbow Castle Pkg.4 Double Bubble
Deck Height: 5′ 8″
Swing Beam Height: 9′
Weight: 1,835 lbs
L: 28.5′ x W: 12′
Regular Price $17,599
Install $800
Sale $8,899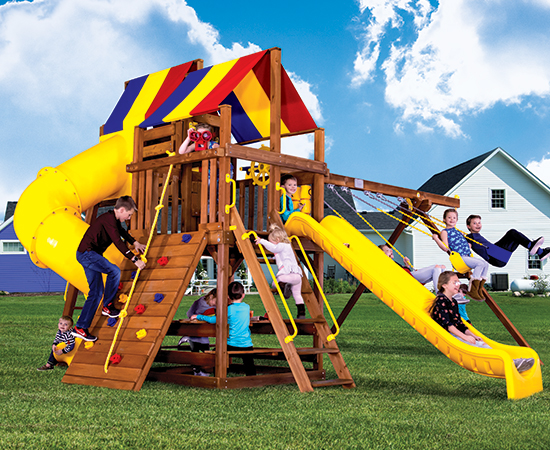 30F Circus Clubhouse Pkg.5 Fantastic
Deck Height: 5′
Swing Beam Height: 8′
Weight: 1,485 lbs     
L: 22.5′ x W: 21.5′
Regular Price $13,899     
Install $700
Sale $7,049